Aloha from Hawaii
Aloha from Iwahai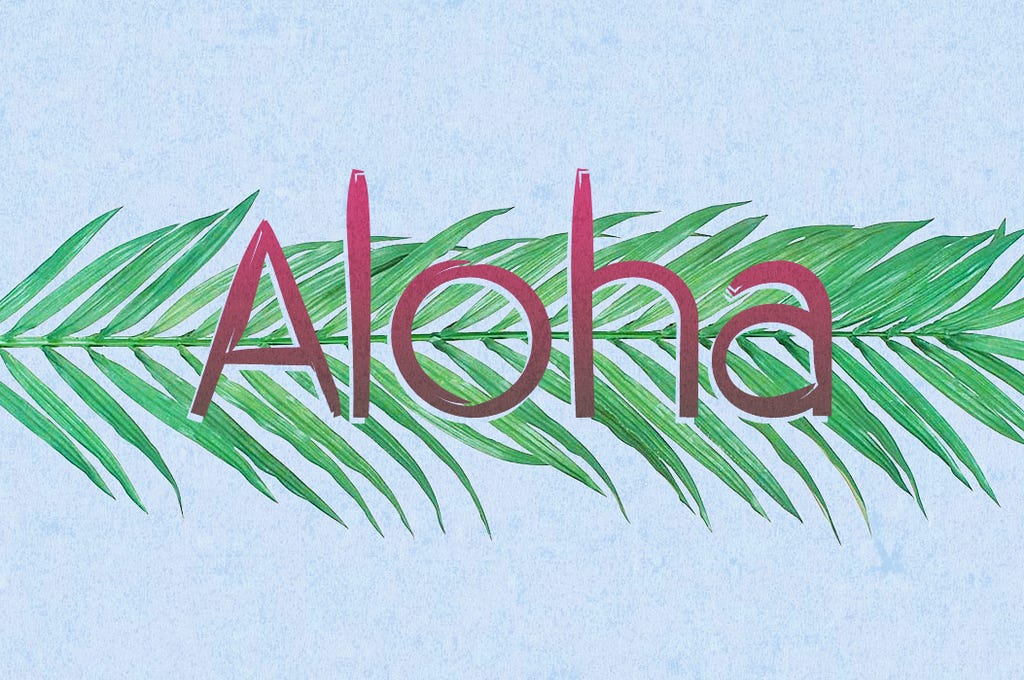 Aloha from Hawaii…Aloha from Iwahai.
We're based in Honolulu, Hawaii and while our company name looks like a Hawaiian word - it actually isn't. It's pronounced EE-Wa-Hi. It has all the same letters as Hawaii and similar sounds.
This is the first newsletter we're sending out. It's pretty exciting. Just the fact that Iwahai is now a we and not just a me - that's exciting. I know that I've met many of you before. Still…let me introduce myself, my co-founder, our company, and our product.
I'm Christopher Damitio, the CEO of Iwahai. That's a pretty grand title for a two man operation but since we incorporated - it's on the books. I started Iwahai back in 2019. The idea was simple - I wanted to record audio on a map - for a variety of reasons. I thought there was an easy way to do that. If there was (and I'm pretty sure there wasn't because I spent a lot of time looking) I didn't find it. The more I looked, the more I realized how many cool things a voice recorder combined with a map could do.
I could leave travel notes to share with my daughter (or maybe even with my grandchildren or great grandchildren someday)

I could share my favorite spots and why I liked them with friends and family

I could build a virtual tour

I could set a reminder so that when I got to the grocery store I would get a ping to not forget milk or garbage bags

I could record my daughter singing at a concert

I could make a political statement
The list continued to grow. I kept looking but there was no solution. So, being entrepreneurial at heart, I decided I should make it. I'd been trying to learn Python for a while and I took a stab at it. I quickly learned that knowing code is different than being able to code.
I tried to find a co-founder who knew how to code and was excited about my idea or an investor who wanted to pursue it. I simply wasn't able to explain why I loved this idea or why it would be useful to people in a way that made the people I met want to jump on board. I'm a visionary thinker - what I saw was a whole new way to define social media. A way to bring authenticity and fun to a space that had become dreary and commercial. I had more than one person tell me 'You can't compete with Facebook or Twitter'.
I disagreed. I still disagree.
So I found a freelance developer and hired him through a contract to build a basic prototype of my idea. I didn't have a big bankroll or a bunch of money to spend. The prototype was built on the tiny amount of money that was left over each month after paying my bills. It was very basic.
However, it was good enough that I started being able to share my vision. I took part in programs like Y-Combinator's Start Up School. I applied to and was accepted into programs like WeFunder's WorkAway and Sultan Venture's PreX Accelerator. I kept trying to learn how to code and I kept trying to find a technical cofounder but the funny thing with great developers is that they either already have jobs they love or they are working on a project of their own - especially in a small place like the Hawaiian Islands. During the PreX accelerator, one of the mentor's told me that I should stop focusing on finding a Hawaii based co-founder - which I had been intently focused on - blindly focused on, in fact. I wanted to build this product with someone I knew, someone who I got along with, someone I could sit and drink a beer with. The advice was a 'Eureka!' moment for me….
I worked in tech in Seattle and Portland in the late 1990s and early 2000s. I worked with some really great people. The issue was that most of them had great jobs or had gone to other fields after the dot-com crash - like I had. Shortly after getting the mentor advice, I was on the phone with a friend in Portland and we were sharing news of our mutual acquaintances. Bells went off when he mentioned that our friend Ron Astin had just left his developer position with Elemental after his company was acquired by Amazon Web Services and the contract was fulfilled.
Ron is one of the most talented developers either of us has known. I gave him a call in early May of 2020 to see if he had any interest or advice in Iwahai. I wasn't surprised that Ron 'got it' right away. Within minutes he was coming up with new uses and ways to make Iwahai a better product. Ron agreed to come on board as the Chief Technical Officer in June. In all the world, I couldn't have asked for a better co-founder.
Since June we have worked tirelessly to improve and innovate on the initial Iwahai product. Ron has written new code on a new tech stack for our progressive web app and we are almost ready to release the updated apps in the app store. We decided to call our product VoiceMarkr - because that's what it is. VoiceMarkr is going to be the first product of our collaboration and Iwahai is our parent company.
We have some big ideas for features, improvements, and integrations into existing platforms.
You're going to love it. I can't wait to share the world with you through VoiceMarkr and I can't wait for you to share your world with us!
If you haven't already….subscribe to this newsletter. If you already have, we'd love it if you could share it - so your friends will be able to use our products too.
Our mission is to fix social media. We can't wait to show you what we are building.
Aloha,
Christopher Damitio
CEO - Iwahai, Inc.
Links to our sites and social accounts:
Twitter : @iwahai_app
Twitter: @VoiceMarkr